Mark Clattenburg quits as Premier League referee, accepts post in Saudi Arabia
Mark Clattenburg has resigned from his post a referee in the English Premiership League and has accepted a new post in Saudi Arabia.
Clattenburg will be taking the position previously held by Howard Webb, who resigned earlier this month following a disagreement with the President of the Saudi Football Association Adel Ezzat's decision to increase the number of expat referees from five to eight.
A statement from Professional Game Match Officials Limited (PGGMOL) announced the decision of their highest-rated official, who was in charge of the finals of Euro 2016, the Champions League and FA Cup last season.
"The PGMOL would like to wish Mark Clattenburg well as he prepares for his move to the Saudi Arabaian Football Federation," the statement said.
One of the most recognizable and respected officials in the British game, Webb was a Premier League referee for 11 years and took charge of the 2010 Champions League and World Cup finals.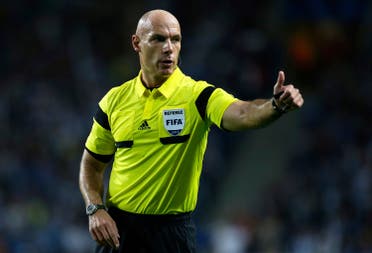 After retiring as a referee in 2014, the 45-year-old was appointed technical director at the Professional Game Match Officials Limited (PGMOL), the body that manages and trains officials in the English game, and then became the Saudi Arabian Football Federation's director of referees, as well as appearing on BT Sport's broadcasts of European games.