Sweet like Justin? Israeli farmers name melon after Timberlake
Farmers have dubbed the fruit the "Justin" melon ahead of the star's upcoming concert in the country
Known for its sweet taste and its three-week shelf life, a new variety of melon in Israel has been named after pop music superstar Justin Timberlake.
Farmers have dubbed the fruit the "Justin" melon ahead of the star's upcoming concert in the country.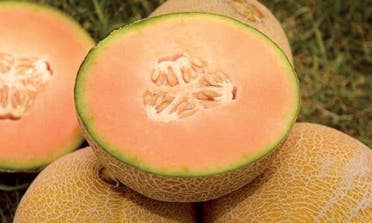 "The farmers at Ein Yahav hope that the melon will also serve as a good-luck charm for Timberlake, bringing him a long, healthy life and continued success in his musical career," the Jerusalem Post reported on Monday, adding that the melon will reach supermarkets soon.
It's not the first time a fruit has been named after an influential figure.
Last year, Egyptians named dates "Sisi" after the then army chief Abdel Fattah el-Sisi who rode of wave of popular support after ousting President Mohammad Mursi last July.