ISIS used 'porn' image to 'trick' followers
The U.S. foreign ministry accused the militant group of using an image from a Hungarian porn in their propaganda poster
The Islamic State of Iraq and Syria (ISIS) has been accused of using an image from a pornographic movie in their latest propaganda poster, UK's The Independent reported Sunday.
The militant group was blamed by the United States Foreign Ministry for trying to "trick" social media users by using the still of a woman who initially appeared in a "Hungarian porn."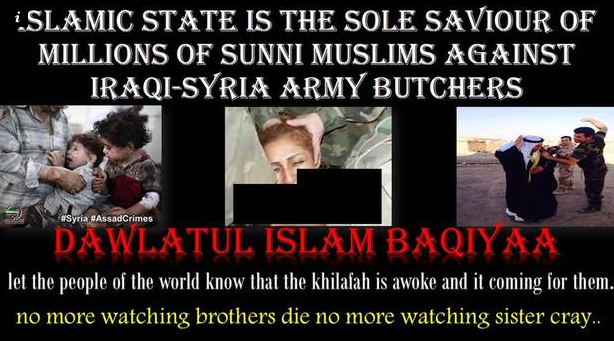 "Stop using fake photos to trick people into supporting your lost cause," Think Again Turn Away Twitter account run by U.S. officials wrote in an address to ISIS.
The image, which was featured as part of an online propaganda poster recently published by the group, portrayed a woman supposedly being raped by a group of men.
Along with the picture, "no more watching brothers die no more watching sister cray [sic]," could be read.