Nepal struck by second major earthquake
It comes after an earthquake on April 25 killed more than 8,150 people and injured more than 17,860
At least 16 people were killed by a new earthquake in Nepal on Tuesday, according to the International Organization for Migration (IOM).

A further 335 were also injured in the 7.3-magnitude quake, Nepal's national emergency operation centre said on twitter,

All the deaths were in the Chautara district, east of Kathmandu, which suffered huge damage in another quake on April 25 which killed more than 8,000 people.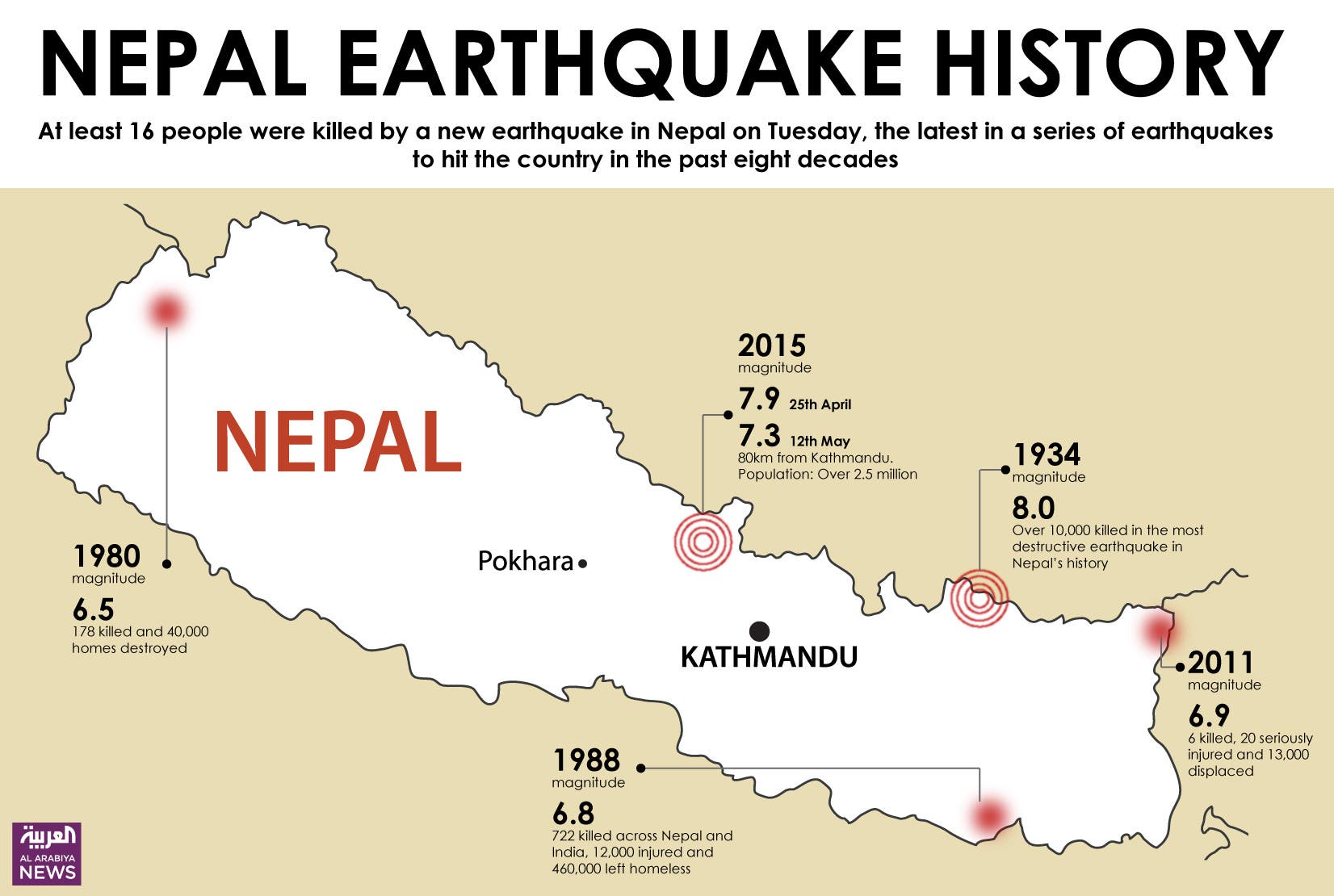 The U.S. Geological Survey said the quake hit with a magnitude of 7.4 in the isolated, conservation area.

Tuesday's quake was deeper, coming from a depth of 18.5 kilometers, when compared to the April 25 quake that hit 15 kilometers. More shallow earthquakes tend to cause more damage at the surface.

In the capital of Kathmandu, the quake sent Nepalese people rushing outside of their homes into the streets. Police gave no immediate estimates of damage.

Strong shaking was also felt across northern India. In the Indian capital of New Delhi, people scrambled outdoors while buildings swayed.
(AP and AFP)