Lebanon revokes passport of Syrian diva Assala Nasri
Lebanese airport authorities have detained singer Assala Nasri and confiscated her passport.
Syrian singer and celebrity Assala Nasri had her Syrian passport revoked by Lebanese authorities on Wednesday and is considered under "house arrest" in the country, the country's National News Agency reported.
The agency, quoting one of its correspondents, said Nasri was stopped after being flagged by Interpol, the international police agency, at the country's airport.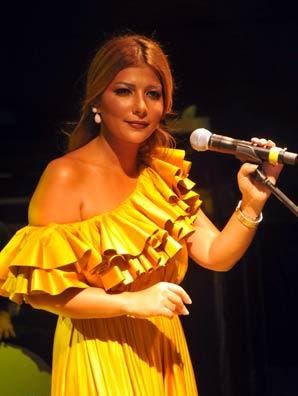 According to the NNA, Nasri was referred to the prosecutor's office and is now considered to be under "house arrest in Lebanon."
Nasri is visiting Lebanon, where she was due to perform during the third premier of talent show Star Academy this weekend.
Assalah, who was named ambassador of peace in the Middle East by the Unites Nations last week, is one of the most prominent artists in the region.
The 45-year-old has been a vocal critic of Syrian President Bashar Assad.