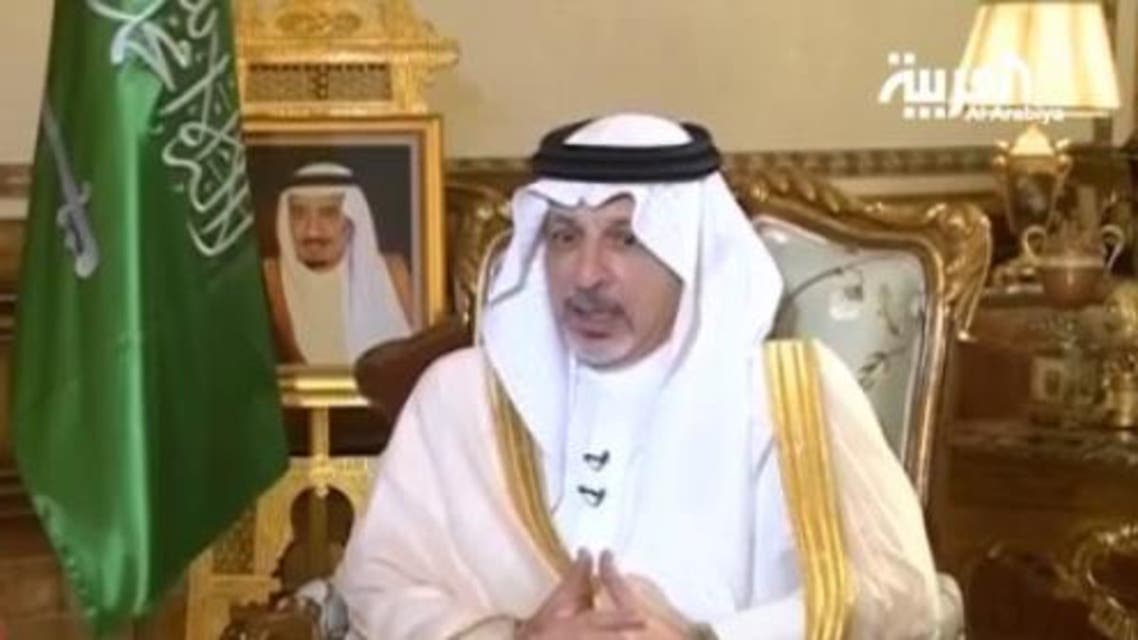 Saudi ambassador to Cairo: Riyadh keen on Egypt's security
'No divisions can ever occur between Saudi Arabia and Egypt,' Saudi Arabia's Ambassador to Egypt Ahmad Qattan says
Al Arabiya Channel sat down with Saudi Arabia's Ambassador to Egypt Ahmad Qattan to shed some light on the recent summit that brought together Saudi King Salman and President Abdel Fattah al-Sisi in Riyadh last week.

Qattan said that the March 1 summit came during "difficult circumstances that the Arab region is going through."

"The meeting was positive overall and turned to a great number of regional and Arab issues, with bilateral relations and ways of bolstering them topping them, as well as the situation in Yemen, Libya and Syria," he said.

Commenting on reported attempts to puncture the alliance between the two countries, Qattan said: "There is no basis to such talk and no divisions can ever occur between Saudi Arabia and Egypt."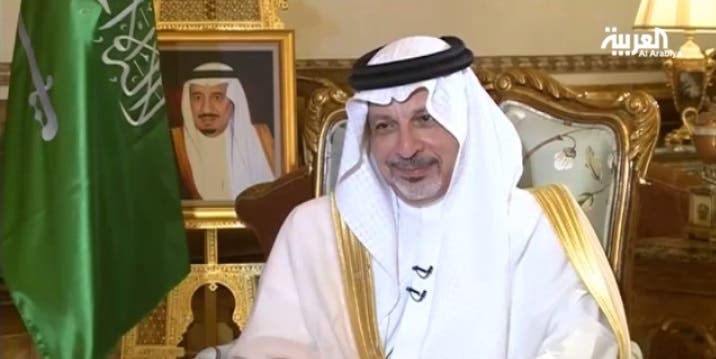 "King Salman affirmed that he would not allow anything to disrupt Saudi-Egyptian ties. We are talking about historic ties here … and any tension or lack of stability in Egypt will reverberate on everyone, and vice versa," Qattan said.

Asked whether he thought Egypt and Saudi Arabia shared the same view of the situation in Yemen, Qattan said: "What is happening in Yemen is neither acceptable to the kingdom, Gulf states, nor to Egypt. "We will not accept the coup that is occurring. The security of the Red Sea is a joint one and we agreed to back the Gulf initiative [to end the crisis in Yemen] and to back legitimacy in Yemen and to safeguard the unity of Yemen."

Qattan also denied reports of a meeting between Egyptian officials and a Houthi delegation.

"Completely untrue. I contacted the Egyptian Foreign Ministry today and even before I called I knew what the answer would be. What some don't realize is that a Yemeni citizen can enter Egypt without a visa and therefore a number of Houthis may have entered but I can assure that no meeting between Egyptian officials and any Houthi ever took place."

Asked whether Cairo and Riyadh shared the same view of the Syrian crisis, Qattan said: "I can say for certain that yes, we are for a political solution to the Syrian crisis, and at the same time we cannot accept the massacres committed by the Syrian regime against the Syrian people and not provide [Syrian people] with [means] of defending themselves against this barbarism of the regime."

"I can say that yes, we agreed on the situation in Syria, and no doubt we need to continue our support to the Syrian people to defend themselves against the Syrian regime," he added.

On the situation in Libya and Sisi's call for halting support to terrorists and lifting an arms embargo on the Libyan army, Qattan said: "In general and without direct intervention in the Libyan crisis, anything that harms Egypt's security the kingdom rejects completely."

"When this issue was brought up at the last Arab League, Saudi Arabia was among the first to back all of Egypt's demands. First, full support to what Egypt did against terrorist militias inside Libya – Egypt has a right to defend itself. Saudi Arabia cooperates with her [Egypt] not just now but has done so for many years in all matters relating to counterterrorism."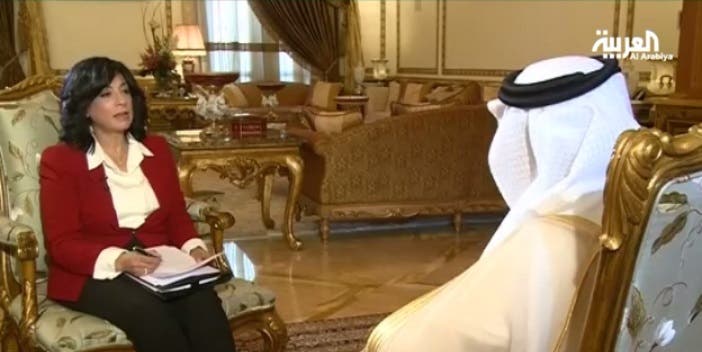 Qattan said a proposal by Sisi for a joint Arab force has not been discussed during talks between the Saudi and the Egyptian leaders.

"I think these subjects will be brought up at the next Arab Summit," he said.

Asked whether the visits of both Sisi and Turkish President Reccep Tayyip Erdogan to Saudi Arabia had been a coincidence or a form of mediation on the part of Riyadh, Qattan said:

"[Erdogan's] visit coincided with President Sisi as the Turkish president arrived early in order to go Madinah and then to Makkah for Umrah and then to nearby Riyadh in order to meet the Custodian of the Two Holy Mosques and this occurred after the meeting [between King Salman] and President Sisi."

"Saudi Arabia's ties with all states should be for the benefit of Arab states and in the interest of security and peace that we seek. We will not have relations with one state at the expense of the other. We are constantly seeking agreement, reconciliation and forgiveness."

"I did not hear of any Saudi-Egyptian-Turkish mediation during my stay in the kingdom when the visit took place." Qattan also said the recent reconciliation between Qatar and Egypt had not been brought up during Sisi's visit to the kingdom. He also said there had been no discussion about reconciliation between the Egyptian state and the banned Muslim Brotherhood.