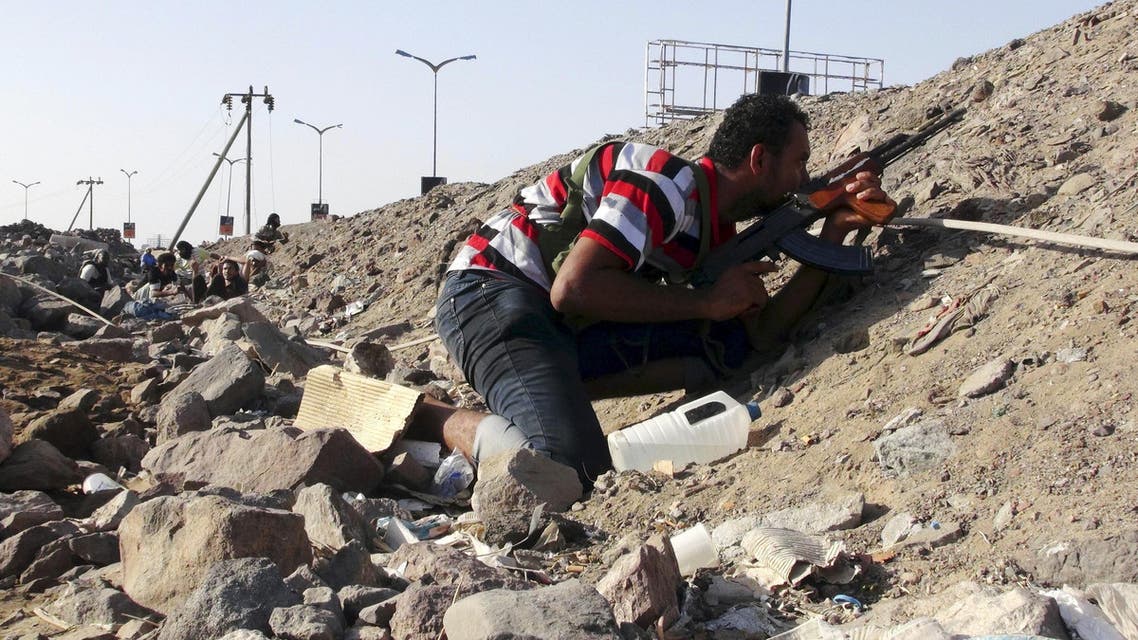 U.S. asks Iran's help on Yemen talks
Iran on Wednesday also proposed to hold U.N. talks on ending the conflict in Yemen at a neutral venue
The United States sought Iran's help to bring Yemen's warring parties into talks on a political settlement when U.S. and Iranian foreign minister's met on Monday, Reuters reported a U.S. official as saying Wednesday.
Asked whether U.S. Secretary of State John Kerry had asked Iranian Foreign Minister Mohammad Javad Zarif in talks in New York on Monday to use its influence to get all sides into talks, a U.S. State Department official told reporters, "Yes."
The official, who spoke on condition of anonymity, said this meant seeking Iranian help to get the Houthis to negotiate.
Iran on 'neutral venue'
Meanwhile, Iran on Wednesday proposed to hold U.N. talks on ending the conflict in Yemen at a neutral venue, pointing to the success of the talks on Afghanistan held in Germany in 2001.

"Everybody in Yemen should engage in a dialogue without preconditions and I do not believe that is taking place in the UAE," Iranian Foreign Minister Mohammad Javad Zarif said at New York University.
The United Arab Emirates was part of a coalition of Sunni Arab states led by Saudi Arabia that launched air strikes on March 26 against Houthi Shiite rebels whom Riyadh accuses Tehran of arming.

"The UAE unfortunately became part of the conflict," he added. "It has to take place in a place that is not a party to this conflict."

The United Nations says more than 1,000 people have been killed in fighting in Yemen since late March, when Riyadh assembled the coalition in support of the country's exiled president.

Zarif said the talks should include everyone in Yemen and lead to a broad-based government that has good relations with its neighbors.

"It should be a Yemeni-owned and a Yemeni-operated process. We can facilitate," he said.

He recalled the 2001 Bonn conference, held under U.N. auspices,that paved the way for an Afghan government after the U.S.-led invasion brought down the Taliban.

Iran took part in the Bonn talks, a rare example where Tehran is said to have cooperated with Washington.

"I think Yemen should be the same and I think the United Nations has enough experience to lead that, and we've been talking to them and I hope they can do it," he added.

Zarif described the situation in Yemen as "dire" and said the humanitarian situation was "catastrophic."

Kerry and EU foreign affairs chief Federica Mogherini also discussed Yemen on Wednesday, the State Department said.

"They did talk about the need to, as quickly as possible, move to a political dialogue to get Yemenis at the table to move this process forward," said acting State Department spokeswoman Marie Harf.

"They talked about possible ways that could happen," she added, without going into details.

Harf said the United States had always been open to Iran "having a role in discussions about issues where they can play a role."

Iran is allied with the Houthi militias that took the Yemeni capital Sanaa in September, demanding a more inclusive government. The Shiite Houthis have since swept south, unsettling Sunni-ruled oil exporter Saudi Arabia, which fears the spread of Iranian influence in the region.
Saudi Arabia conducted an air campaign to bomb Houthi targets. Air strikes hit five Yemeni provinces as fighting raged in the southern city of Aden on Wednesday, and sources in the region said the kingdom was training armed tribesmen to fight the Houthi group.
(With Reuters and AFP)