US President Donald Trump was nominated for the Nobel Peace Prize on Wednesday for his role in brokering a historic peace deal between the United Arab Emirates and Israel.
Norwegian lawmaker Christian Tybring-Gjedde put forward Trump's name on Wednesday.
"It is for his contribution to peace between Israel and the UAE. It is a unique deal," Tybring-Gjedde told Reuters, adding that Trump's withdrawal of US troops from Iraq was also a factor. The Pentagon said Wednesday it would reduce the number of US troops in Iraq from to 5,200 to 3,000 in September.
The politician is not the first to suggest Trump should receive the award for his role in the agreement, which is Israel's first peace treaty with an Arab country in 25 years.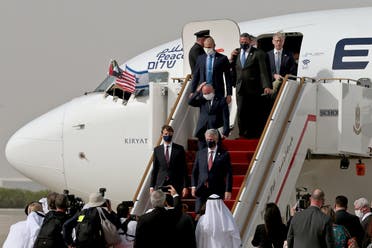 White House National Security Adviser Robert O'Brien said in a press briefing on August 13 that the agreement "is an example of why [Trump]…should be a frontrunner for the Nobel Peace Prize."
"He brought peace to Israel and the UAE…It wouldn't surprise me if the President is eventually nominated for a Nobel Prize," O'Brien said.
Tybring-Gjedde previously nominated Trump for the award in 2019 for the president's efforts with North Korea and its leader Kim Jong-Un.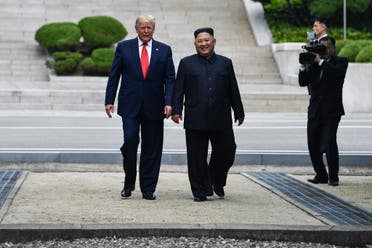 Trump's predecessor President Barack Obama was awarded the Nobel Peace Prize in 2009, just months into his first term, for his diplomacy.
Calls for all three leaders to receive the prize
Officials, experts, and media personalities have called for the prize to be awarded to all three US, UAE, and Israeli leaders for their accomplishment of the historic agreement.
Trump, Israeli Prime Minister Benjamin Netanyahu, and Abu Dhabi Crown Prince Sheikh Mohamed bin Zayed Al Nahyan announced on August 13 that Israel and the United Arab Emirates would normalize relations in exchange for Israel's halting of annexation of Palestinian territory.
Middle East expert Ghanem Nuseibeh said at the time that the Nobel Peace Prize should be granted to all three leaders.
"They all deserve it," Nuseibeh said in a post on Twitter.
US media personality Eric Bolling posted a photo of the three leaders on Twitter with the caption: "A Nobel Prize in 3…2…1?"
Netanyahu's son Yair tweeted that the three leaders should receive the Nobel Peace Prize "for bringing the first peace agreement in the Middle East since 1994."

The signing ceremony of the agreement, known as the "Abraham Accord," is scheduled for September 15 at the White House.
Read more:
How the UAE is 'keeping kosher' for Jewish tourists after Israel deal
First official Israeli trade delegation visits UAE with CEO of Israel's biggest bank
Israel agreement 'not a political treaty, it's a treaty of coexistence': UAE official