Turkey's Nobel-nominated border town: A new ISIS target?
Kilis, home to some 110,000 Syrian refugees, was recently nominated for the Nobel Peace Prize
Repeated shelling of the Turkish southeastern border town of Kilis in recent months by the Islamic State of Iraq and Syria (ISIS), most recently on Sunday, has sparked debate in Turkey about effective military and border-control measures, as well as the group's intentions.
Foreign Minister Mevlut Cavusoglu recently announced that the US plans to send advanced rockets to Turkey-Syria border, whose system will by operated by the US forces.
Gokhan Bacik, professor of international relations at Ipek University in Ankara, says it is unclear whether ISIS is simply attacking Turkey as "an enemy regime," or if there are more complex demographic and geostrategic intentions.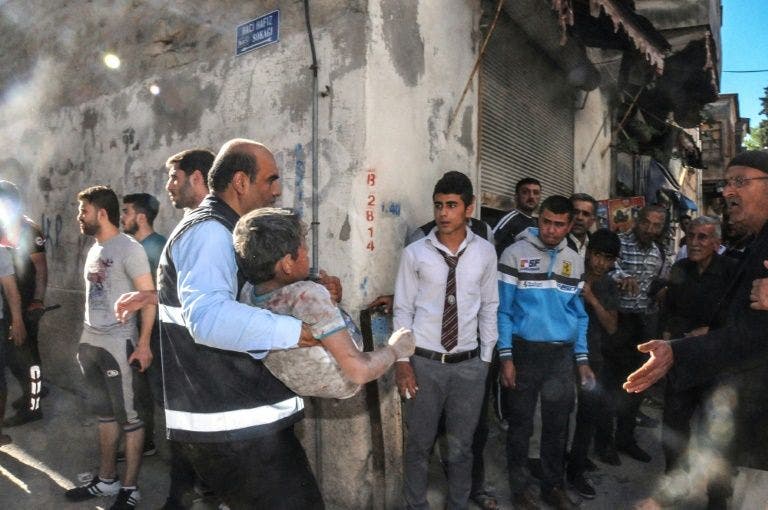 "The role of Russia is hindering Turkey's capacity to retaliate against ISIS, and under normal circumstances the best strategy is to send fighter jets to destroy ISIS facilities that target Kilis," Bacik told Al Arabiya English.
Bacik says it is unclear how Moscow would react to this, given that Turkey shot down a Russian fighter jet last year over the Turkey-Syria border.
He says it is "crystal clear" that ISIS attacks justify Ankara invoking Article 5 of the NATO treaty, which says an armed attack on one member is considered an attack on all members.
Military options
To stop Katyusha projectiles fired by ISIS, there is an urgent need for armed drones, which are already deployed in Turkey's southern base of Incirlik, being used during the coalition airstrikes.
Sinan Ulgen, a former Turkish diplomat who now chairs the Istanbul-based Center for Economics and Foreign Policy Studies (EDAM), says ISIS may want to push Ankara to intervene directly in Syria because this would raise the risk of direct confrontation between Russia and Turkey, and complicate coalition efforts against the group.
"Turkey has a few military options such as shelling and rockets, but the most effective would be airstrikes," Ulgen told Al Arabiya English.
"This isn't an option anymore because of Russia's deployment of the S-400 missile system in Syria. Turkey's reaction so far has been insufficient to deter ISIS aggression."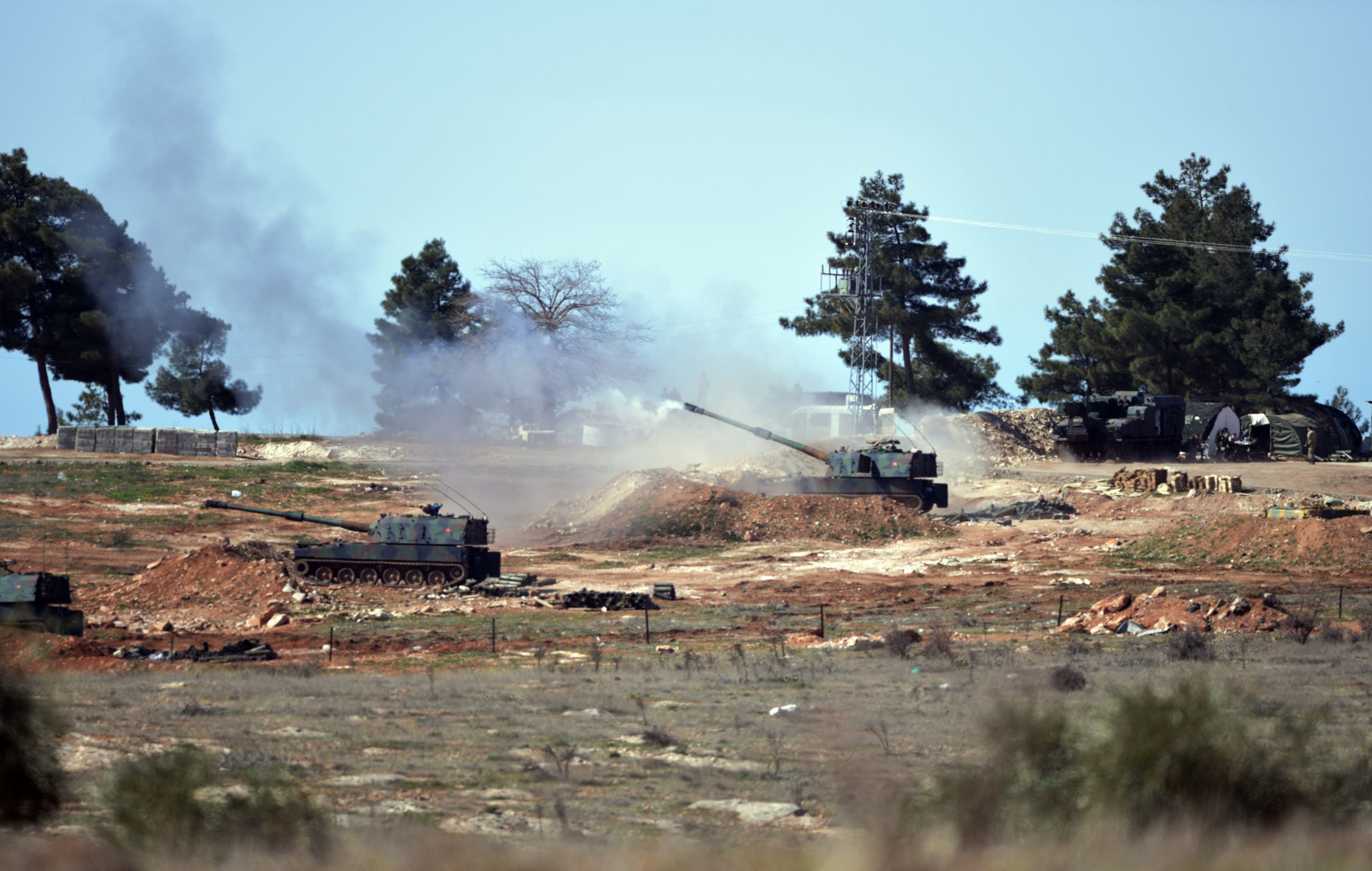 However, Ulgen said Ankara "doesn't really need NATO support under Article 5 to counter these attacks."
Only on Sunday (April 24), one day after German Chancellor Angela Merkel and top EU leaders visited a refugee camp in the town, two consecutive explosions occurred in Kilis and the second one hit a mosque from ISIS-held territory in northern Syria, killed three and wounded 10. The total death toll in just that border town, where Syrian refugees constitute nowadays the majority, mounted to 18 since January 9.
Again on April 29, two rocket projectiles fired from the Bab region of northern Syria under the control of the ISIS hit the town.
Ali Gokce, a local resident and scholar at Kilis 17 Mart University, told Al Arabiya English that although local people are "traumatized" by ISIS rocket attacks, rather than massively leave their homes they expect the state to prevent them.
Kilis, home to some 110,000 Syrian refugees, was recently nominated for the Nobel Peace Prize.