First photos of Clooney wedding show Amal's lace gown
The couple, who tied the knot in Venice on Saturday, looked head over heels in their official photographs
Finally, the pictures many of us have been waiting for have been released.
Newlyweds George Clooney and Amal Alamuddin have revealed their exclusive wedding pictures published in Hello! and People magazines.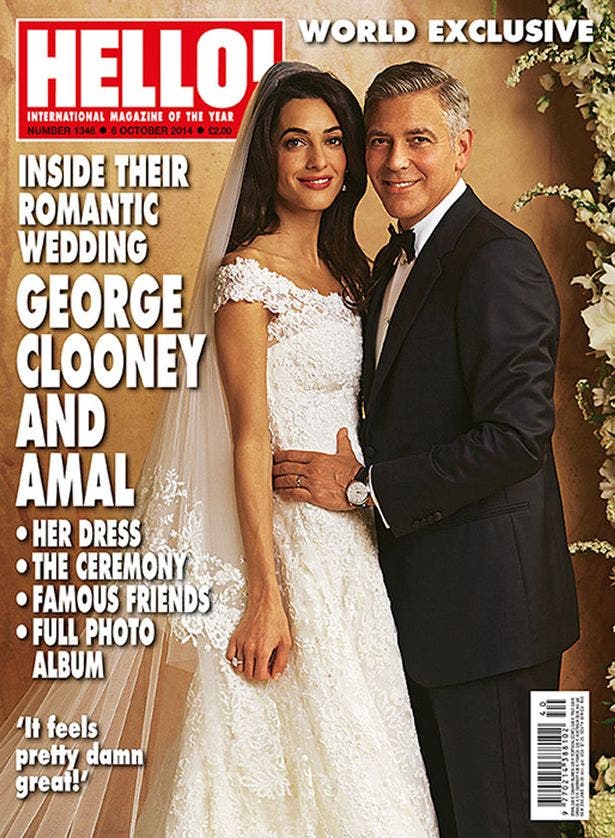 The couple, who tied the knot in Venice on Saturday, looked head over heels in their official photographs.
Alamuddin, a Lebanon-born 36-year-old international human rights lawyer, picked a stunning off-the-shoulder lace Oscar de la Renta dress, while the Oscar-winning actor wore dark Armani suit and white shirt.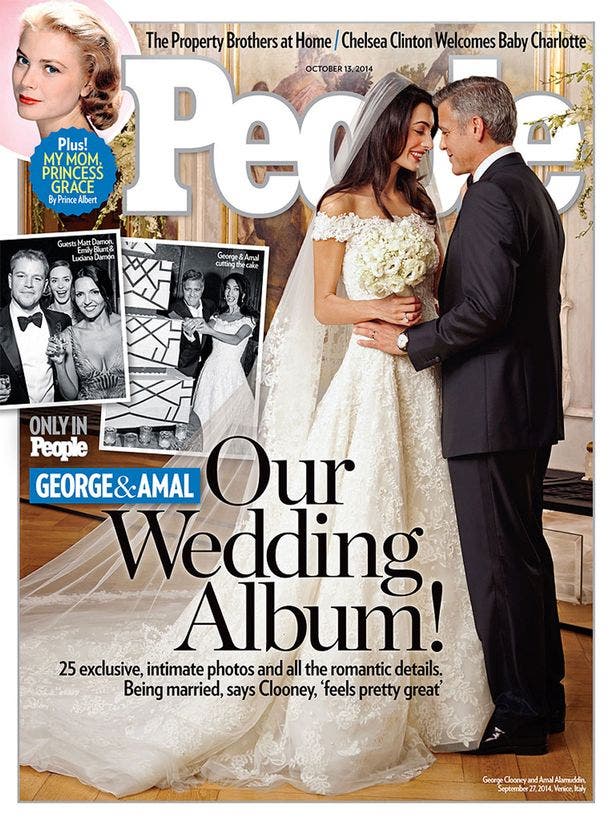 Alamuddin has won international acclaim for the fashion sense she has displayed over the course of a weekend of extravagant nuptial celebrations.
Details of the dress that she wore for Saturday's wedding and her outfit for Monday's official civil ceremony were initially both tightly-guarded secrets.