A video starring Lebanese model and singer Myriam Klink, who has become notorious for past controversies in Lebanon, has been banned by the country's justice ministry.
Judge Roland Chartouni issued the same ruling on the video.
Those who continue to circulate or broadcast the clip will face a 50 million Lebanese lira fine ($33,105), according to Lebanon's National News Agency.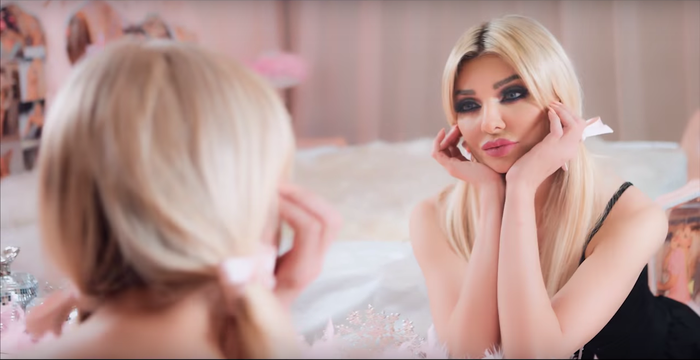 The song titled Goal, which also features Lebanese singer Jad Khalife, has been described as "indecent" as it shows Klink provocatively laying down on a bed and dancing in lingerie with Khalife.
Another feature of the clip that has upset many was the appearance of a little girl dancing with lingerie-clad Klink on the bed.
The judge said the presence of the little girl amounted to child "exploitation." The lyrics of the song itself include several sexual innuendoes.
Many Lebanese have taken to social media to vent their anger at the clip.
Myriam Klink is the reason why I'm embarrassed to say that I'm Lebanese sometimes

— Shroom (@Chantal_Bayeh) March 3, 2017
Repeat after me: Stop giving Myriam Klink attention.

— Anis Tabet (@AnisTabet23) March 4, 2017
Klink appears to be loving the attention she's getting, however.