Beauty or beast? 'Miss Egypt' 2013 gets mixed reactions
Since winning the the 2013 Queen of the Universe pageant, Sarah Fasha has been met with a barrage of hateful comments
Ask any Egyptian, and you may hear that beauty queen Sarah Fasha has typically pharaoh-esque features.
With curly hair, round eyes and what has even been described as an "Egyptian nose" by some critics, Fasha proudly wears the Miss Egypt sash after winning the 2013 Beverly Hills-based Queen of the Universe pageant.
But since winning the title, Fasha – who is a U.S. military veteran and an actress – has been met with a barrage of hateful comments on social media.
Upon winning, Fasha was proud of her win, particularly amid recent mounting unrest in Egypt.
"With all the unfortunate unrest in Egypt's current state, I want to put myself on a platform to be able to be a voice for Egyptian women and children, as well as for other countries around the world," the beauty queen was quoted as saying.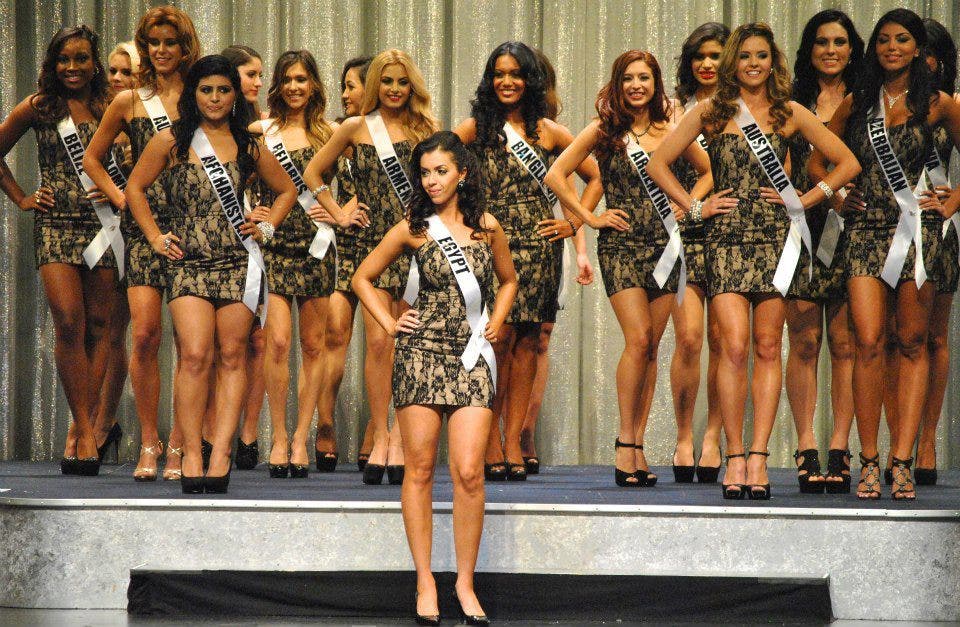 In the Twitterverse, images of Fasha seemingly when she was in the army have been circulating. Meanwhile, social media users believe Fasha's win "hijacked" Egypt.
Fasha has welcomed the fame, despite the backlash. "So I don't know how it happened but I just went viral in Egypt. Thank you to the haters that made me famous in Egypt," Fasha posted on Dec. 6
On Facebook, commenters in Egypt reacted angrily to a post by Fasha, in which she said that winning a beauty pageant is "not all about looks" after she had been called "ugly" in a flood of social media messages.

"In Egypt we don't have many pretty girls, but at least their Egyptian. Your claim to fame is a famous grandfather … you pledge allegiance to the U.S. army. How dare you carry the title for Egypt?" wrote one Facebook user.
Fasha has been both infuriated and confused by the hostile backlash.
"I don't understand why people are so worried about what other people are doing in their lives. If I'm not hurting anyone or stealing then how could anyone label me so terribly, especially if what I do in my life has no effect on them whatsoever," Fasha told Al Arabiya News.
"People that want to point their fingers at people they don't even know should really make sure their hands are clean first. At the end of the day, I know who I am. I didn't do anything wrong. I am just living my life like everyone else and I love my family and friends who have supported me unconditionally as well as my new supporters. All glory goes to Allah," she added.
But support for her remains strong, with critics speaking out against the hateful comments.
"The standards of beauty are relative, so I don't see why people are calling her ugly," Tarek el-Shenawy, a leading film critic told Al Arabiya News on Tuesday.
"Over the years, the standards of beauty has changed and so we must become accustomed to seeing new faces."

Claim to fame
Fasha's grandfather, Taher Aboufasha, is a highly prominent Egyptian writer and poet best known for radio serial "A Thousand and One Nights" in 1955.
Meanwhile, other social media users labeled Fasha a traitor, believing she is not "Egyptian enough" to be Miss Egypt.
There was even confusion among Egyptians over what beauty pageant Fasha had won, with accusations that she "claimed" to be a Miss Egypt at the country's national contest.
"If Fasha had initially announced herself as Miss Egypt, then this is where we could blame her for her lies. However, I believe these are all baseless rumors," Shenawy said.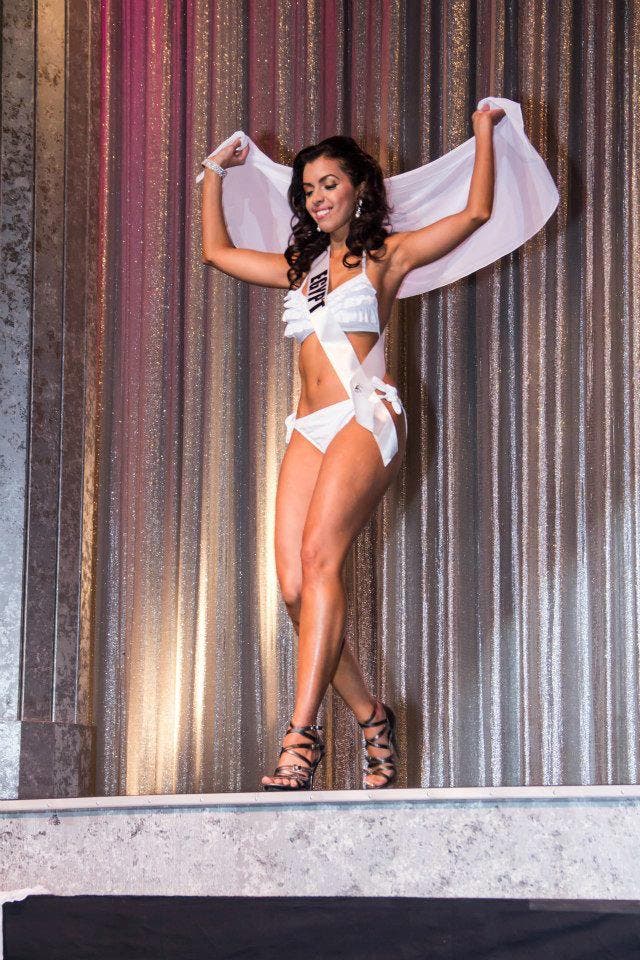 In response to the accusations, Fasha wrote in another post: "To be clear. I'm Miss Egypt of the Queen of the universe pageant in Beverly Hills. Not of any other pageant or of Egypt. I never claimed that. It's not miss universe it's queen of the universe. It's different."
Born in Los Angeles, Fasha joined the U.S. military where she served four years in the Navy, making her a veteran.
"Once she was honorably discharged, she was able to learn the modeling business on her own, creating her own connections and learning to negotiate her own shoots," reads a statement on her online profile page.
But before fully pursuing modeling, Fasha chased a career in acting, mostly staring in U.S.-based TV series and short films.
"So what if she has a dual nationality? So what if she is American? She is still Egyptian and if she was elected to win, then she deserves to win," Shenawy added.

'Call me ugly'
A video uploaded to YouTube this month has also got the online community talking. Titled "Sarah Fasha's reaction after reading comments about herself," Fasha is seen crying as she appears to hold a camera filming herself.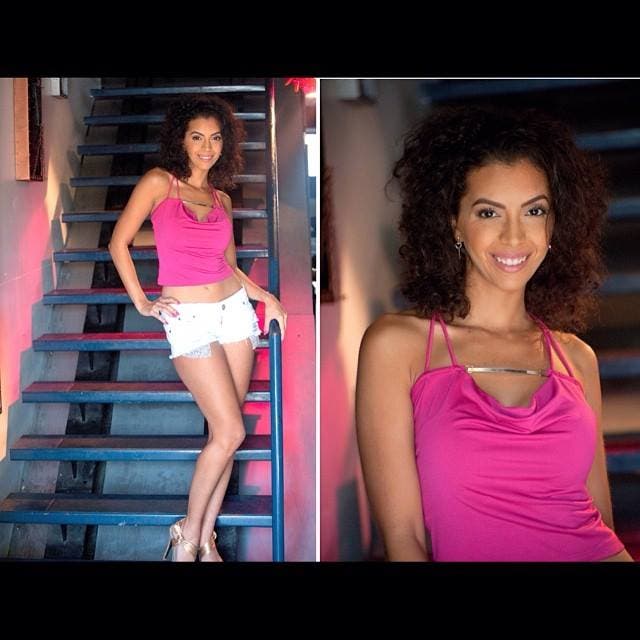 In one Facebook post on her page earlier this week, Fasha wrote: "Beauty pageants aren't just about beauty, they are also about morals, ethics, accomplishments and more. For instance, I'm a military veteran, I have a BA degree, I own real estate, I'm a graduate of a very prestigious acting school, and I'm an agency represented actress living in Hollywood.
"So you can call me "ugly" all you want but I've probably accomplished more than you and that's why I won my title! xoxo Thank you to all the sweet people who are supportive, I support you too!! Xoxo"
In response to those criticizing Fasha's poses in bikinis and revealing clothes, the model posted a picture wearing a jumper, with the message: "Since people want to complain that I don't wear enough clothes here you go. I'm wearing a turtle neck."