Meet Apple's new ethnically diverse emoji icons
The expanded choices include skin tone modifiers and same-sex relationship emojis
A beta version of Apple's iOS operating system features a redesigned emoji keyboard that introduces ethnically diverse characters.
The expanded choices include skin tone modifiers that come in five different shades. They also feature new same-sex relationship emojis, such as families with two mothers or two fathers.
The updates are currently only available to testers but will reportedly be released in the coming months, The Guardian reported.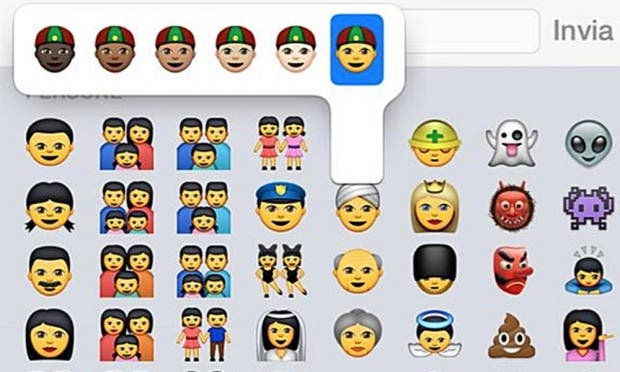 The recently released version appears to tackle criticism about the lack of racial diversity in emojis.
"Apple supports and cares deeply about diversity, and is working with The Unicode Consortium to update the standard so that it better represents diversity for all of us," an Apple spokeswoman told CNBC.