British ISIS girl sends shocking 'LOL' in response to Tunisia attack
Amira Abase's online messages with undercover reporter reveal the teen's amusement of the Tunisian beach massacre
A British teenage girl, who has joined ISIS in Syria, has ridiculed the Tunisian massacre in an online conversation with an undercover reporter pretending to be a wannabe jihadist bride.
The 16-year-old who fled Britain to join ISIS in February, wrote that she was laughing out loud (written 'lol' in text language) regarding the Tunisian massacre which saw the murder of 38 civilians, of which 30 were British on the Sousse beach on June 26.
The comment came in an exchange with an undercover Mail on Sunday reporter, who Abase thought to be another British teenager planning to run away to ISIS, which Abase encouraged.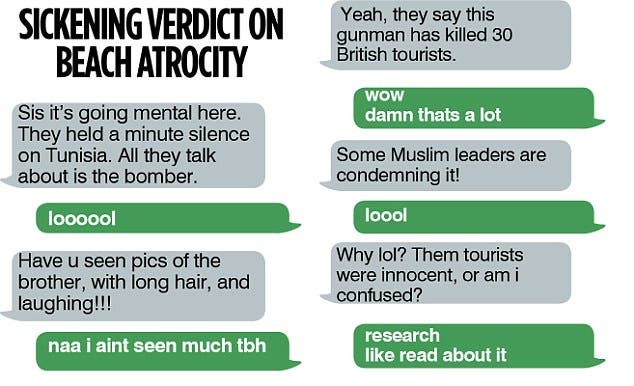 In the messages Abase gave advice and information about how the supposed "young girl" could fool her parents and flee out of Britain and into Syria via Turkey.
The conversation also revealed that Abase has an active role as a recruiter and "mentor" for other young females.
The undercover reporter got in touch with Abase on Twitter and asking to exchange private direct messages. In her first message back, Abase asked: "U planning on making hijrah [migration]?"
When the reporter replied yes, Abase told him to contact her on messaging service Kik Messenger. On Kik Messenger when asked how long she had been in Syria, Abase replied: "Im one of the three girls from Britain so about 4 months. I was only 15 when I made hijrah, so it was worst. [sic]"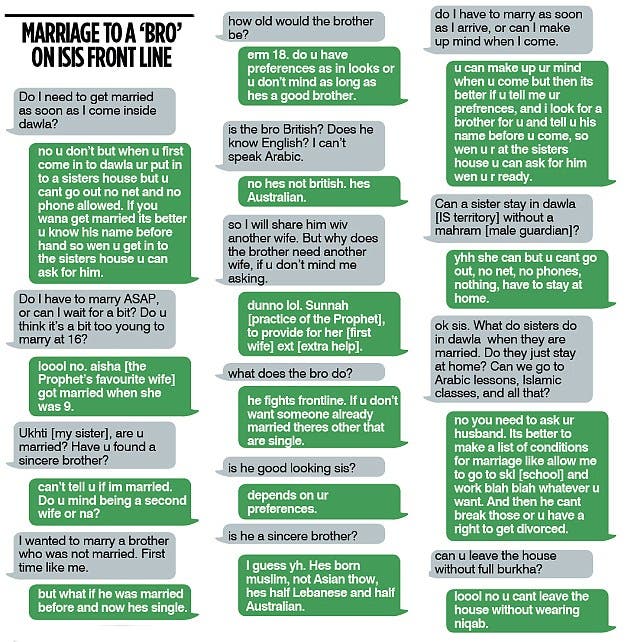 She also gave advice against booking a plane ticket online, as that would require giving credit card details and passport numbers.
She told the reporter that she lives in the ISIS stronghold of Raqqa, where women are brought and kept in an all women safe-houses called maqqars, without access to mobile phones or internet, until they are married.
Abase said: "When [you] first come in to dawla [ISIS territory] [you are] put in to a sisters house but [you can't] go out, no net and no phone allowed. If you [want] get married its better [you] know his name beforehand so when you get in to the sisters house you can ask for him. [sic]"
Abase also advised to go to an Asian travel agent in Brick Lane, in East London, where they take cash and do not ask questions.