Foreign women get soccer stadium nod in Iran
While the ban on foreigners may be lifted, restrictions on female nationals seems set to remain
Foreign women may be allowed to attend football matches in Iran, a top official said on Sunday,
"Foreign women are permitted to attend the football competitions," President of Iran Football Federation Ali Kaffashian said.
"We are committed to providing high-quality facilities at the right time to host the 2019 Asian Cup," he added.
The announcement comes only one day after FIFA President Sepp Blatter had described the exclusion of women from stadiums an "intolerable situation."
However the official said that the ban on female nationals watching live games seems set to remain.
Blatter had called on Tehran to "open the nation's football stadiums to women."
"A collective stadium ban still applies to women in Iran, despite the existence of a thriving women's football organisation. This cannot continue," he wrote in FIFA's weekly magazine.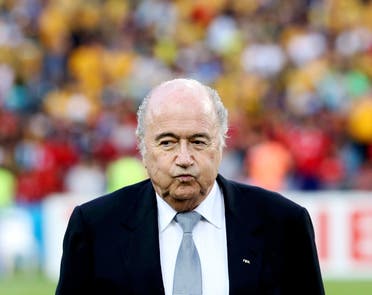 Access to football stadiums has been forbidden for women since the Islamic revolution in 1979, on the official basis that the ruling protects them from obscene behaviour among male fans.
The ban on women was expected to damage Iran's chance to host the 2019 Asian Cup.
Meanwhile, Ali Kafashian, president of Iran's Football Federation, told Isna news agency that the Asian Football Confederation has "requested certain facilities that we have agreed to supply".
"We have problems regarding the presence of women in stadiums, but in relation to foreigners, we are looking at how to solve the problems," he said.