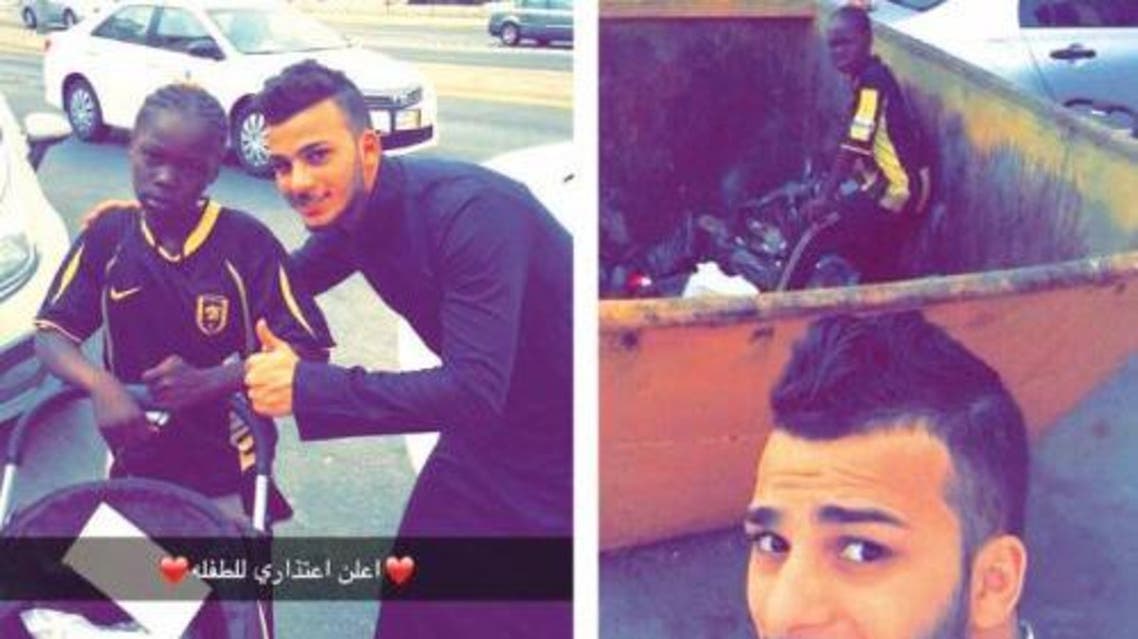 Saudi sports fans rally to help impoverished girl in Twitter snaps
Users on Twitter condemned the man's actions by saying they were insensitive to the plight of the girl
A young man was forced to apologize after he posted a selfie with a waste picker wearing an Al-Etihad football team jersey as she was rummaging through a trash can on Sunday, prompting a flurry of angry comments from social media users and cash donations for the girl from concerned citizens.

Users on the popular micro-blogging site Twitter condemned the man's actions by saying they were insensitive to the plight of the girl.

Many users said they found the picture inhumane and cruel, which forced the man to apologize and give the girl gifts to express his guilt.

The controversial picture, which shows the girl caught off guard as she is rummaging through a large trash can, prompted an outpouring of sympathy in the Kingdom with many people giving her cash donations.

Famous Saudi rally driver Yazeed Al-Rajhi weighed in on the controversy by giving the girl SR50,000 to compensate for the torment she experienced. Another sympathetic supporter gave her an equal amount.

An Al-Etihad fan from Kuwait gave the girl KWD5,000 (SR62,424) and a businessman said he would give her a monthly allowance for life. Another fan of the team gave the little girl tickets to upcoming matches to be held in Jeddah.
Youth Welfare Office head Ahmad Rozy also gave the girl an undisclosed amount of money.
This article was first published in the Saudi Gazette on April 7th, 2015.