Will Labrador TV star named 'Isis' be axed?
Speculation over Downton Abbey's star dog's numbered days circulated after remarks made by characters on the show
A dog's character on a popular UK show may be killed off due to the canine's unfortunate name, Isis, the same acronym used to identify the Islamic State of Iraq and Syria.
Lord Fellowes's Labrador may be killed off on Downton Abbey after fans of the show suggested to producers on twitter to change the pup's name, the Independent reported.
Speculation over Isis' numbered days circulated after remarks made by characters on the show pointed that Isis was looking "terribly listless."
"I wonder if she's picked up a germ," Lady Mary, a character on the show, which is based in the 1920s, said.
"Maybe she's eaten a squirrel," later adding that "perhaps she's pregnant?"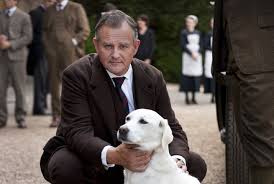 The dog first appeared in an episode set in 1912, and continues to be a part of the plot which is now set in 1924, a span well beyond the life expectancy of a Labrador's, canine experts told the Independent.
"Isis has been the Crawleys' family pet since series two (2011) and was named after the Egyptian goddess," a spokesman for ITV, the network on which the show airs on, said.
"At the time the dog was named, and up to and including the majority of filming of series five, no one was using that acronym to describe a terror group. It is an unfortunate coincidence," she added.
However, the spokeswoman refused to confirm or deny what will happen to Isis in the following episodes.
The dog's age on the show, in addition to the unfortunate name, would make it convenient for producers to write an episode bidding farewell to the Labrador.