The death toll from a massive earthquake that struck Turkey and Syria climbed above 16,000 on Wednesday, as rescuers raced to save survivors trapped under debris in freezing weather.
Officials and medics said 12,873 people had died in Turkey and 3,162 in Syria from Monday's 7.8-magnitude tremor, bringing the confirmed total to 16,035.
As the scale of the disaster became ever more apparent, the death toll looked likely to rise considerably. One UN official said thousands of children may have died.
For all the latest headlines follow our Google News channel online or via the app.
Turkish President Tayyip Erdogan declared a state of emergency in 10 provinces. But residents in several damaged Turkish cities voiced anger and despair at what they said was a slow and inadequate response from the authorities to the deadliest earthquake to hit Turkey since 1999.
"There is not even a single person here. We are under the snow, without a home, without anything," said Murat Alinak, whose home in Malatya had collapsed and whose relatives are missing. "What shall I do, where can I go?"
Monday's magnitude 7.8 quake, followed hours later by a second one almost as powerful, toppled thousands of buildings including hospitals, schools and apartment blocks, injured tens of thousands, and left countless people homeless in Turkey and northern Syria.
Rescue workers struggled to reach some of the worst-hit areas, held back by destroyed roads, poor weather and a lack of resources and heavy equipment. Some areas were without fuel and electricity.
With little immediate help at hand, residents picked through rubble sometimes without even basic tools in a desperate hunt for survivors.
Aid officials voiced particular concern about the situation in Syria, already afflicted by a humanitarian crisis after nearly 12 years of civil war.
Erdogan declared 10 Turkish provinces a disaster zone and imposed a state of emergency for three months that will permit the government to bypass parliament in enacting new laws and to limit or suspend rights and freedoms.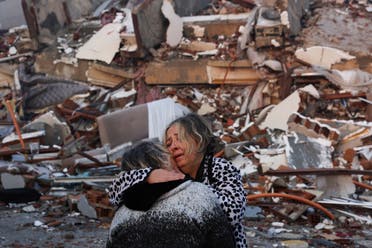 The government will open up hotels in the tourism hub of Antalya to temporarily house people impacted by the quakes, said Erdogan, who faces a national election in three months' time.
The death toll in Turkey rose to 5,894, Vice President Fuat Oktay said. More than 34,000 were injured. In Syria, the toll was at least 1,932, according to the government and a rescue service in the insurgent-held northwest.
'Every minute, every hour'
Turkish authorities say some 13.5 million people were affected in an area spanning roughly 450 km (280 miles) from Adana in the west to Diyarbakir in the east, and 300 km from Malatya in the north to Hatay in the south.
Syrian authorities have reported deaths as far south as Hama, some 250 km from the epicenter.
"It's now a race against time," World Health Organization Director General Tedros Adhanom Ghebreyesus said in Geneva.
"Every minute, every hour that passes, the chances of finding survivors alive diminishes."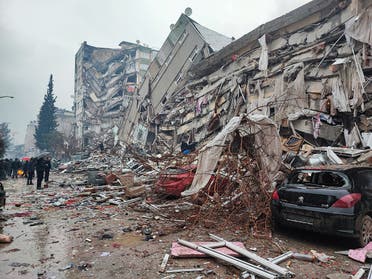 Across the region, rescuers toiled night and day as people waited in anguish by mounds of rubble clinging to the hope that friends, relatives and neighbors might be found alive
In Antakya, capital of Hatay province bordering Syria, rescue teams were thin on the ground and residents picked through debris themselves. People pleaded for helmets, hammers, iron rods and rope.
More than 12,000 Turkish search and rescue personnel are working in the affected areas, along with 9,000 troops. More than 70 countries offered rescue teams and other aid.
But the sheer scale of the disaster is daunting.
"The area is enormous. I haven't seen anything like this before," said Johannes Gust, from Germany's fire and rescue service, as he loaded equipment onto a truck at Adana airport.
Turkey's Disaster and Emergency Management Authority said 5,775 buildings had been destroyed in the quake and that 20,426 people had been injured.
Two US Agency for International Development teams with 80 people each and 12 dogs are set to arrive Wednesday morning in Turkey and head to the southeastern province of Adiyaman to focus on urban search and rescue.
UNICEF spokesperson James Elder told reporters in Geneva that the earthquake "may have killed thousands of children."
Read more:
Two UAE relief planes arrive in earthquake-hit Syria
Chinese earthquake rescue team arrives in Turkey
State Department hits back at claims that sanctions are blocking Syria earthquake aid