Family of Arab Israeli citizen killed in Istanbul attack mourns her death
Layan Nasser saved up for 5 months to travel to Turkey on her first trip abroad
The father of Layan Nasser, who was killed in the deadly New Year attack on the Reina club in Istanbul said he tried convincing his daughter not go to Turkey, because he felt it wasn't safe.
But the 18-year old dental assistant, who was known to be shy, and loved fashion, insisted on traveling from her home town Tira, in central Israel, her relatives told UAE daily The National on Monday.
"She really wanted this trip, it was her first trip abroad and she was so excited to travel," said her cousin, Hadil Haj-Yihya.
Her cousin said Layan traveled with the dentist she works with, Alaa Abdul-Hai, and two other friends.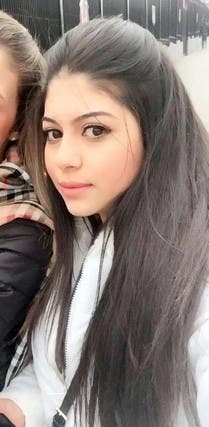 Alaa was unharmed, but Layan's friend Rewaa Mansour was shot in the hand and leg.
ISIS claimed the attack that killed 39 people on New Year's eve. According to Layan's family, she had saved up for five months for the trip.
Hadil said. "She is just an innocent kid. She doesn't know about politics and terrorism. She loved fashion and make-up. She just wanted to live life. She was just a child.
"Her mum wanted her to get married and have kids," she said. "She was so close to her grandmother. She would visit her every night.
"Now her mother is crying, saying 'I'm giving her to the grave, not to her husband.'"
"She will be in a better place in heaven, in God's hands. He will be merciful," Hadil added.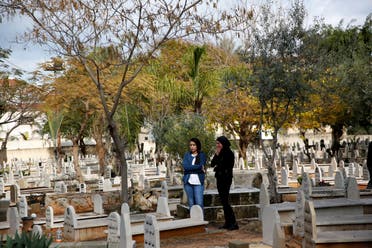 Layan's other cousin, Shadi Shbeta, said: "She doesn't need this world. It's a world full of terror and bad things." Shadi said Layan's killer did not represent Islam.
He said: "People should know the real Islam is a religion of love and peace. They call themselves Muslim but they are not. Islam does not ask you to kill people. Islam teaches to love other religions."
Layan's body didn't arrive to Israel until Tuesday.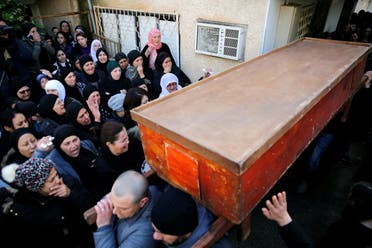 "They didn't find her body until morning. We didn't know if she was murdered or not. We just hoped she was alive. We were just waiting. We knew she was missing at 6am and were in this situation till 1pm, sending messages to people in Istanbul asking if they knew anything," her cousin said.
"We thought she's in the police station or ran away in panic. We didn't think she was killed because you can't think that about Layan. She's innocent," he said.
Shadi descrived Layan's death " like a movie. An innocent girl wants to be happy and see something good and the good turns out to be the baddest thing in the world."