Meet Fredwreck, LA's Arab music producer to the stars
Fredwreck has worked with Snoop Dogg, Eminem, Britney Spears and Ice Cube among others
Fredwreck, one of today's most successful Arab music producers in the Western world, gives Al Arabiya News exclusive insight on his continuing success in the hip-hop/rap game. The West Coast producer has been the beat mastermind behind some of today's hottest songs and when in L.A, can be found producing tracks for hip-hop and pop artists such as Snoop Dogg, Eminem, Britney Spears, Ice Cube, Dr. Dre, Lil Kim, 50 Cent and many more. Farid "FredWreck" Nassar, found his love for hip-hop at an early age when he began breakdancing and DJ'ing in Southern California. He rose to fame after handing out a personal mix-tape, which eventually landed in the hands of legendary rapper Dr. Dre. Today he stands on a stack of accomplishments and reveals plans to get further.
Being originally Palestinian but born and raised in the United States, how would you say you have incorporated your Arab roots into your music and in your career?
Growing up in a Palestinian household as a kid I would hear my mom play Fairuz in the kitchen while she cooked and my dad would always have his Abdel Wahab and Farid el-Atrache cassette playing in the car. So, Arabic music is something that is just part of my musical DNA. When I got into producing music, the influences of the Arabic Taqasim was something that I was able to incorporate in some of my compositions.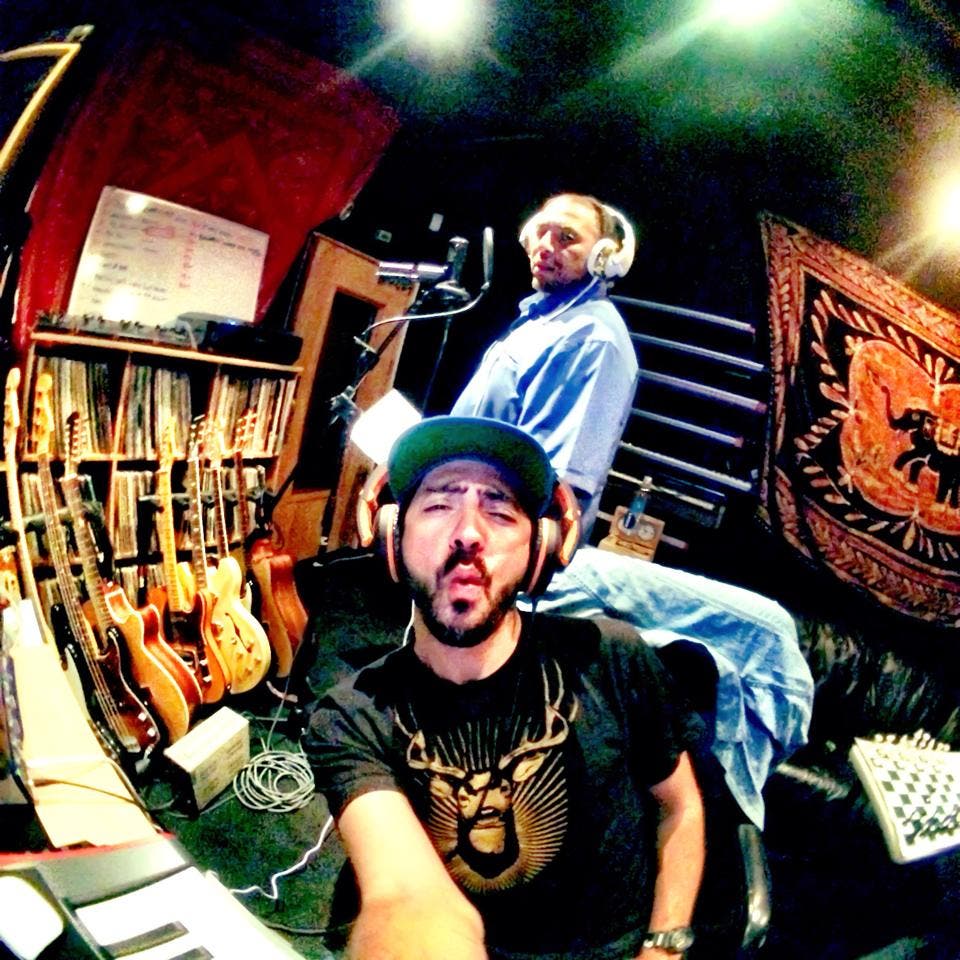 What is it like for you knowing that you are one of the most successful Arab musicians in the Western world?
I've never really looked at it like that, but I'm very blessed and lucky to have been able to have the chance to do what I love to do, and do it with the artists and people I looked up to growing up. Nushkor Allah, I'm thankful for everything, but I'm also not done, and want to accomplish so much more!
What obstacles did you face while working alongside big names such as Snoop Dog, Dr. Dre and Britney Spears?
Most of the obstacles I face working with artists like Snoop or Britney or whoever usually come from the record company and not the artist. As artists we get together and create music… it's like making a baby. Our only goal is to write and create a feeling. Making music should be fun and a joining of experiences. Sometimes record companies come in and try to assert their marketing and promotions dogma on the music production. And that is when the relationship between me and the artist has to be strong enough to counter them. But for the most part everything goes very smoothly. We let our business people deal with the logistics while the artists and I keep our relationship on a creative level.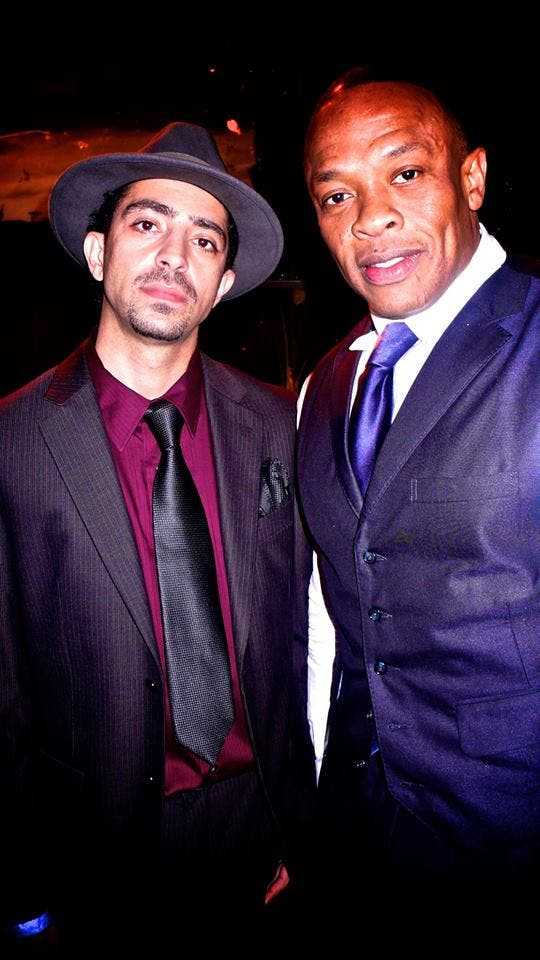 Having Arab roots, were there any challenges you faced trying to make it in the business?
NONE at all. Music speaks for itself, and how you conduct business is what's important.
In 2007, you collaborated with MTV for HipHopNa. What was it like for you coming to the Middle East and giving back to the community?
It was one of the most amazing experiences I've ever had. Getting to travel through the Middle-East and getting immersed in the hip hop phenomenon that was spreading through the Arab world was really inspiring. I got to work with and meet some really fabulous artists, some of which have moved on from the show and done bigger things like Qusai, Arabian Knightz, and Malikah. We're working on doing it again, but this time we really want to make sure it works to its full potential.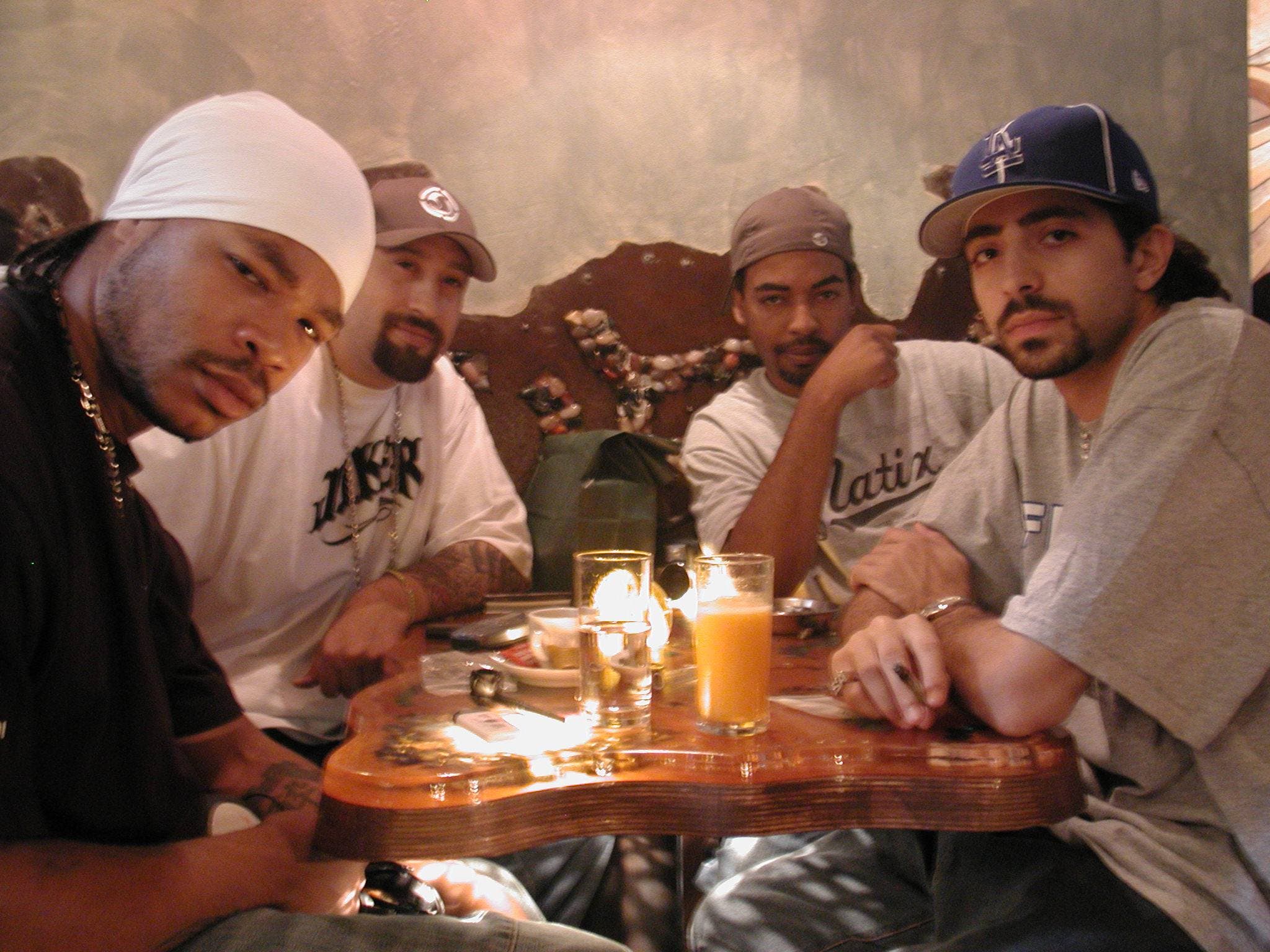 Could you tell us a little about your background while growing up? What were you like in school? Did you ever get into any gang related problems etc? How did you get into music?
I grew up in the 70s and 80s and got into hip hop when I was a kid. I started breakdancing, and from breakdancing I started DJ'ing. I was very good in school and was really interested in history, mathematics, geography and art. I really liked school but once I got the music bug in me, school became obsolete. I dropped out my senior year in high school, and fully started trying to produce and DJ. I got a job working at a local record store to supplement my record vinyl habit, and from there I got a job DJ'ing on the radio. So during my radio show I would play my own remixes of songs on my show, and after a while record companies would want to buy my remixes. That's how I started creating my own original recordings.
What are your latest projects and upcoming plans?
Right now I'm working on my own artist, his name is Clever and he's really amazing. I'm also working on Snoop Dogg's new album with Pharrell, Ice Cube, Cypress Hill's new album and other VERY Top Secret stuff that I'm sworn to secrecy from divulging. But you'll be hearing about it very soon.