How a Kenyan ape sanctuary is battling illegal Mideast trade
At the foothills of Mt Kenya live a privileged population of refugees
At the foothills of Mt Kenya live a privileged population of refugees. Their accommodation is set in a vast green expanse, they are fed three times a day and have an army of guards ensuring their safety.
The strangest thing is these refugees aren't humans at all – but chimpanzees. And they are all victims of trafficking.
The Sweetwaters Sanctuary at the Lion King-esque Ol Pejeta Conservancy in Kenya's Nanyuki is home to 37 chimpanzees that have been rescued from primarily African countries.
Though chimpanzees are not native to Kenya, the sanctuary opened its doors in 1993 after a rescue center in Burundi was shuttered due to civil war.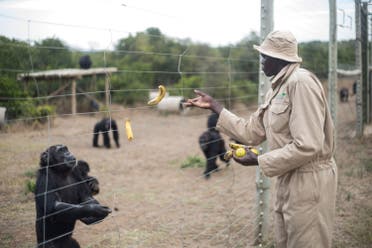 Daniel Stiles is the project coordinator of the Project to End Great Ape Slavery, based out of Ol Pejeta. He says these chimpanzees are victims of the illegal trade in great apes – a vast number of which wind up in the Middle East.
There are four types of great apes: bonobos, chimpanzees, gorillas and orangutans.
"All of them are endangered. Some of the sub-species are critically endangered, like the mountain gorilla, for example, there are only 800 left in the world. When you kill the mothers and other adults that might be in the vicinity so you can capture the baby and take the baby out of the wild, all of those animals are out of the wild so you're affecting the survival of the species."
Stiles says some populations could die out as a result of poaching and habitat loss, and West African chimpanzees are now extinct in Gambia, Burkina Faso, Benin and Togo, surviving in another eight countries.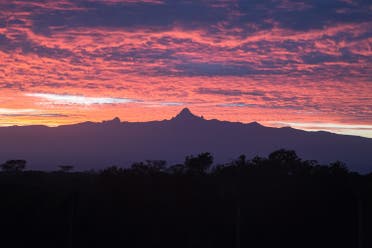 "The West African chimpanzee I think easily could be completely extinct within 50 years."
But apes are not the fashionable cause like the current darlings of the conservation world, rhinos and elephants – despite the threat to survival being similar.
"It's really easy to get people to talk about ivory but try to get somebody to talk about great apes and it's almost impossible," Stiles says.
"Nobody writes about it, nobody makes films about it. It doesn't interest most journalists and it doesn't get out."
Stiles says there's no particular reason for this, aside from a feedback loop meaning the media don't write about it because no one knows about it, and therefore there is minimal interest.
But if cute animals can get the world engaged, Sweetwaters Sanctuary has it in spades. Their residents, who share 98.6 per cent of their DNA with humans, are endlessly fascinating, intelligent and have incredible war stories, having lived with armies, film crews and as tourist curios in hotels.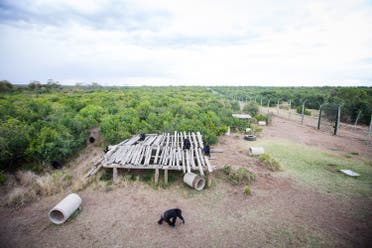 Thirty-six-year-old Poco still runs around on his two hind legs, a legacy of spending his first nine years suspended in a cage in a mechanic workshop in Burundi that didn't allow him to assume the natural four-legged chimpanzee position.
Zee, 16, was rescued from Abu Dhabi in 2002, severely dehydrated and weighing only two kilograms.
While many still suffer psychological scars that can manifest in antisocial behavior, most have rehabilitated to an extent. And intelligence and abilities of these great apes should never be underestimated.
While visiting the sanctuary, one of the brightest chimpanzees Alley used a stick to retrieve an unattended camera left by a filmmaker and pull it under the electric fence that creates a barrier between humans, other wildlife and the feisty apes. Intrigued by her bounty, Alley demonstrated sterling fine motor coordination by opening the camera, taking out the battery and destroying it with her powerful canines – not deterred by the caustic smoke emanating from the liberated battery.
Stiles, a trained archaeologist and wildlife trafficking specialist, is a gentle but dogged American who has been living in Kenya since 1976.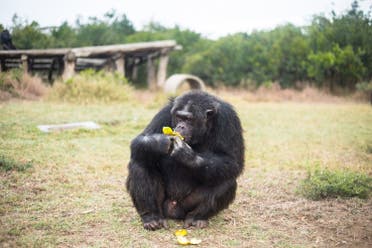 He has spent much of the past 2.5 years burrowed deep in understanding the nuances of the underworld trafficking networks that see an estimated 3000 apes smuggled from Africa and South East Asia around the world each year.
Stiles says while ape demand is driving the trade, there has also been opportunity as a result of habitat destruction wreaked by growing industries like palm oil plantations and mining.
"From the fires used to clear the land you get the apes coming out of the forest and they get into areas of human habitation."
Other times, poachers go into the rapidly-depleting jungles to raid ape populations, killing the fiercely protective mothers to get to the baby apes – the only kind the pet industry puts any value on.
According to Stiles, from a village, the first point of human contact in the supply chain, a chimp may be sold from between $20 and $50. In towns, chimps retail for between $50 and $100, and, once transported to big cities like Kinshasa in the Congo, they can go for between $500 and $5000 to the export market depending on the importer.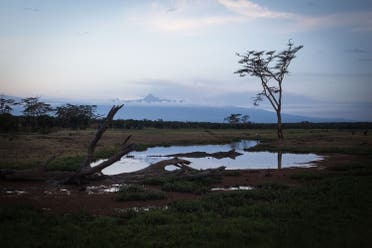 The importer, a middle man in the chain, assumes a lot of the risk in the transport end of the smuggling – and thus is in for huge rewards. Stiles says many people take this on as a fulltime business, trafficking the animals for between $15,000 and $20,000 to the Middle East or China.
"Some Africans are working in the Middle East now. The network can get the animal for say $500, and then they can get it to the Middle East and sell it for $15,000. Now that is interesting business."
Emirates Wildlife Services Deputy Director General Laila Abdullatif agrees with Stiles' assessment that the UAE and the Middle East are "hot spots" of the illegal exotic wildlife trade – both for products like ivory and exotic pets.
"The main drivers of the trade are definitely that it acts as a status of wealth and luxury and also that in certain species, so in the cases of apes and primates in general, it does sometimes [provide an outlet] for maternal instincts. You'll see female buyers who are interested in primates."
The exotic pet trade, she says, often amounts to traders exploiting the misunderstanding of prospective owners.
"It's a misguided love for animals and the fact individuals sometimes feel purchasing these species protects them from the hardships of the wild."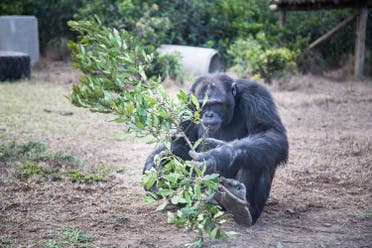 The exotic animal trade amounts to up to USD$20 billion a year, earning it a place among the lucrative trade of drugs, weapons and humans. But, Abdullatif says, things are getting better.
"There's been a lot of effort recently by the government to put in stronger enforcement measures for CITES [the Convention on International Trade in Endangered Species]."
The private sector has also got behind government and NGO efforts to clamp down on the trade, she says.
"There has been a lot of effort by the airlines in collaborating with one another to put awareness measures out there," she says, citing Etihad and Emirates getting involved with a taskforce headed by conservation alliance United for Wildlife.
Abdullatif says more awareness of the dangers of exotic pet ownership are crucial, such as that it is the second biggest threat to biodiversity worldwide, that it spreads disease between humans and animals, and can lead to dangerous incidents of pets attacking owners.
"It's a combination of things, you can't have awareness without stricter monitoring and enforcement, without legislation. It has to be pieces of the puzzle that all fit together."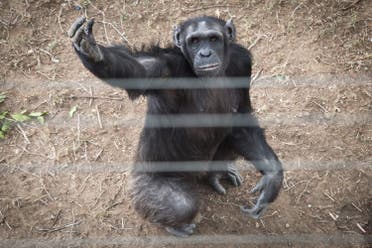 However, educating young people on the ills of the trade is central, as it will both lead to generational change and a "spillover" impact on the older generation.
This is where a push by the Kenyan Wildlife Services earlier this year in Abu Dhabi and Dubai schools could have been invaluable.
KWS Conservation Education Department Head Mary Kirabui says the February awareness campaign had one vital message: stop poaching.
"Wildlife belongs to the wild, it belongs to the habitats, it's a natural resource in Kenya and therefore it should be respected and it should stay in the wild."
Kirabui says poaching would not happen without an existing a market for the spoils; a market which emanates from outside Africa.
"We should be able to join hands as an international community and conserve our wildlife for posterity so that children of the future will come and see this wildlife."
The KWS is hoping to parlay on children's love of animals and the natural world to help create a ripple of conservation.
"Children can also move society. If a child loves an animal and can send this message through the parents, the parents can also get involved by saying no to poaching but also by supporting the conservation initiative. Children are very, very important in conservation."
Kirabui says it's a matter of drawing the links between wildlife and a healthy ecosystem.
"It's a generational change. These children, by the time you instill those positive conservation ideas in their minds, they grow up knowing that conservation results in the survival of mankind."

Save
Save
Save