Mr., Mrs. Clooney get 'Simpsons' treatment
The Italian artist, aleXsandro Palombo, also drew a series of portraits of the new bride in the different wedding outfits
The marriage of Hollywood star George Clooney and his Lebanese wife has been given "The Simpsons" treatment in a series of the portraits by an Italian designer, Daily Mail reported Tuesday.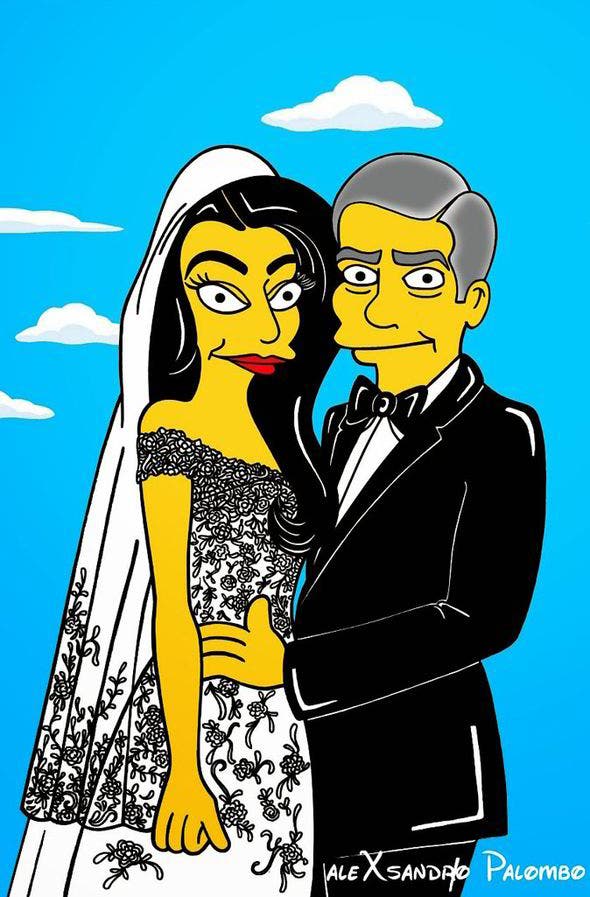 The illustration shows the groom in his Armani tuxedo standing next to Amal Alamuddin wearing an outstanding Oscar de la Renta wedding dress.
In another drawing, the newlyweds are driven on a ferry by non-other than "Homer Simpson" through Venice's Grand Canal.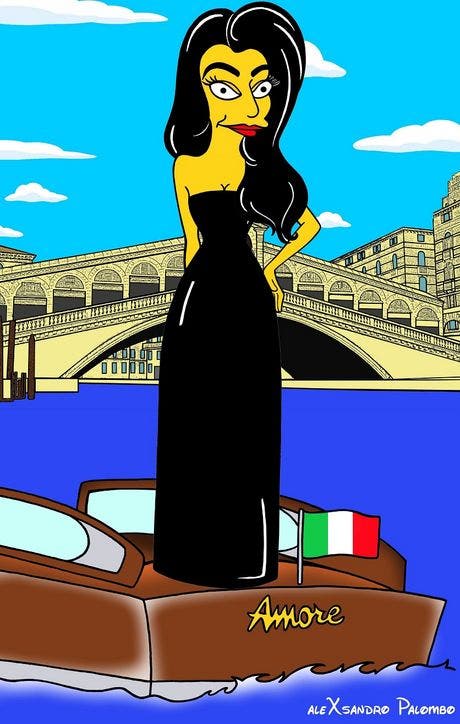 The Italian artist, aleXsandro Palombo, also drew a series of portraits of the new bride in the different outfits she wore during her wedding weekend.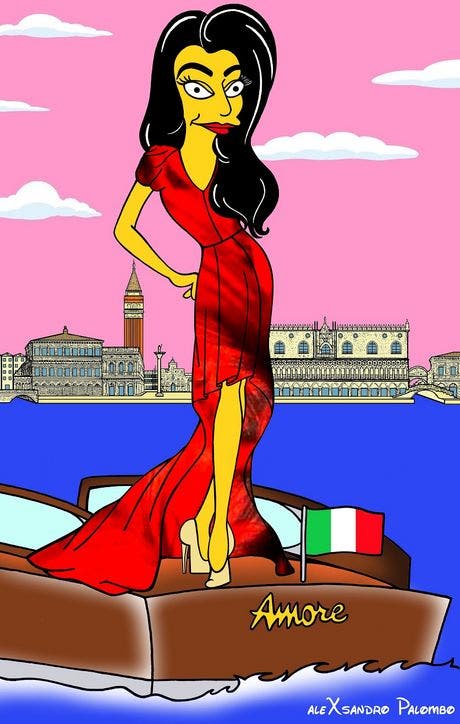 The couple, who officially tied the knot in Venice on Sept. 29, was surrounded by friends and family in a series of events that led up to the Venetian wedding.
Alamuddin has won international acclaim for the fashion sense she displayed over the course of the weekend of extravagant nuptial celebrations.
Palombo has transformed other celebrities into Simpson cartoons in the past, including Queen Letizia and the Duchess of Cambridge.
He has also reimagined "Marge Simpson" in some of the most iconic dresses worn by stars such as Marilyn Monroe.