French man says he belongs to Saudi Arabia, talks about experience in the Kingdom
A French man who feels like he belongs to Saudi Arabia has captured wide attention for his passion about the Saudi culture and fluency in Arabic.

William Pouille gained attention after sharing videos and pictures of himself wearing the traditional Saudi thobe and shemagh (head cover) and expressing his love and appreciation for the Kingdom.

For all the latest headlines follow our Google News channel online or via the app.

Pouille, who converted to Islam along with his mother and brother, told Al Arabiya that his love for the Kingdom goes back to 2005 when he traveled to Saudi Arabia on a religious visit.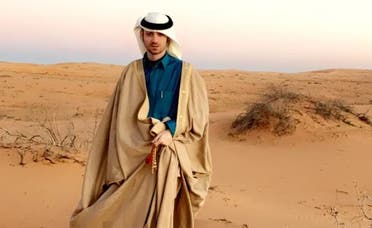 Afterward, Pouille, who was 18 years old at the time, decided to learn Arabic at a university in France.

After earning a Master's degree in Arabic language, Pouille visited several Gulf countries including Saudi Arabia to improve his language skills, and in 2017, he decided to live in the Kingdom.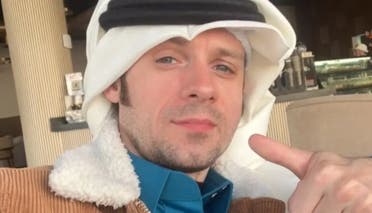 Pouille's stay in Saudi Arabia did not only help improve his Arabic language skills, but he also acquired many of the country's customs and traditions.

He also told Al Arabiya that he enjoys traditional dishes, such as Kabsah and Margoog, and loves Saudi music, noting that he's a fan of the legendary singer Mohammed Abdu.

"I feel like I belong to Saudi Arabia. I [truly] love living here and [love] the people," he said, adding that he decided to become a French teacher to stay in Saudi Arabia and offer something to its people.

Read more:

Health practitioner in Saudi sentenced to five years in prison for assaulting infants

Saudi Arabia ahead of UK on women's health index

Al Nassr defeats Al Ettifaq in Ronaldo's first match as captain