'Furious 7' trailer packed with epic stunts shot in Abu Dhabi
The movie will also feature the final screen appearance of late actor Paul Walker
It is finally out! Universal Pictures have released the first trailer for "Furious 7," the latest of Hollywood's blockbuster series "Fast & Furious," and it just proves that the producers have not yet run out of crazy ideas.
The trailer opens up with the series' most jaw-dropping scene yet: Vin Diesel and company parachute out of a cargo plane – yes in their vehicles – straight into a highway rescue that involves a truck with side-mounted chain guns and armed guards on board.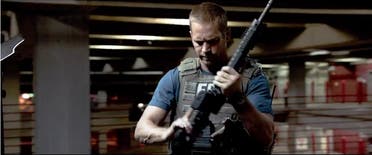 The plot, just like always, promises extensive car racing, physics-defying jumping stunts and blazing explosives. Directed by James Wan, the big-budgeted film was partly shot in the streets of Abu Dhabi and several other landmarks in the UAE capital.

The movie will also feature the final screen appearance of Paul Walker, who died in a tragic car accident in Los Angeles in November 2013. Walker's death, which occurred halfway through the production of the film, caused Universal to push the release of the action film from summer 2014 to April 2015.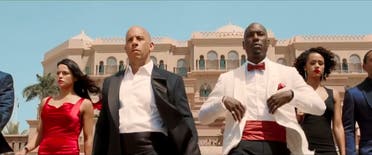 Using a mixture of existing filmed shots they had of Walker, CGI effects and stand-ins involving Walker's real-life brothers, the franchise producers made sure to gracefully "retire" Walker's character, Brian O'Conner, instead of killing him off onscreen.
The "Fast & Furious" series have so far made $2.4 billion at the worldwide box-office.
"Furious 7" will hit American theaters on April 3, 2015.