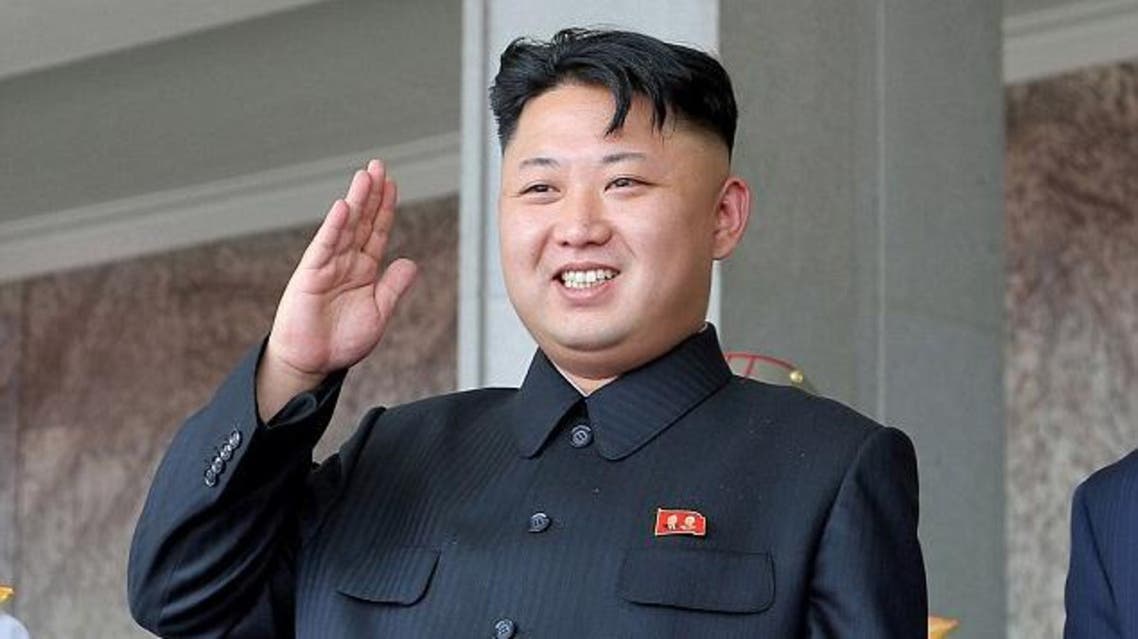 UK salon on receiving end of North Korean fury
An ad using the image of North Korean leader Kim Jong-un has gotten reaction from Pyongyang's embassy in London
An unlikely culprit is now on the receiving end of North Korean disapproval: a London hair salon.
An advertisement using the image of North Korean leader Kim Jong-un has not only gotten a reaction from customers but from officials from North Korea's nearby embassy.
Mo Nabbach, who runs M&M Hair Academy in South Ealing, said officials from the embassy only two miles down the road arrived to protest shortly after the sign was posted, the Daily Mail reported Tuesday.
The poster features the leader and his infamous middle-parted hairdo with the caption, "Bad Hair Day?" with the offer of 15% off men's haircuts through the month of April.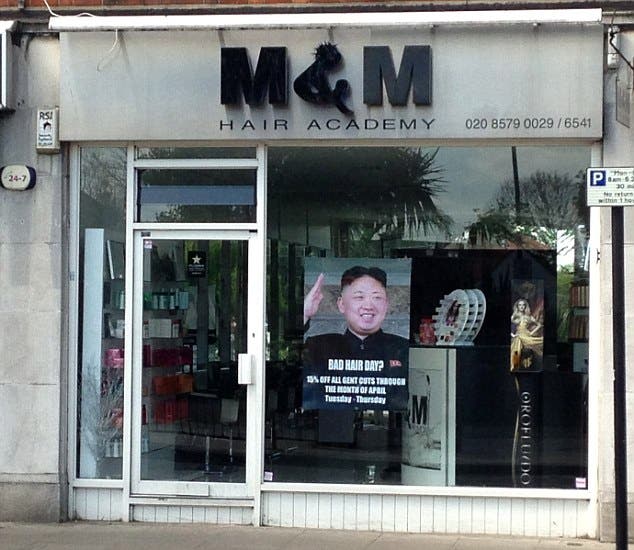 The two men reportedly took photographs of the salon and returned later to tell the salon manager the advertisement was "disrespectful" to their "Supreme leader," demanding him to take it down.
The salon owner reportedly explained to the officials it was simply an advertisement and that celebrities are featured in the window all the time.
Nabbach also said he refused to give the men his name, telling the pair that "this is not North Korea, this is England and you can get out."
While the salon initially removed the sign, Nabbach said "some of our clients told me to put it back up because we have a democracy here," and shortly after it was put back up.
Fearing the men would retaliate, the salon manager reported the incident to the police only to find out the North Koreans had done the same.
The salon manager's son Karim says the poster was his idea and intentionally spoofed off of the recent news that Kim Jong-un required all men to have a particular haircut.
Last month his government announced that the only haircut allowed would be the "Dear Leader" style favored by Kim Jong-Un.
The 26-year-old barber said he was not expecting such a reaction.
"The men were a bit stern and abrupt; it was all a bit weird. The funny thing is, none of them had the Kim Jong-Un hair-cut; they all had normal styles."
"Being over here, they have the freedom to wear their hair any way they like, yet they are trying to tell us what to do," he added.
On the topic of the North Korean leader's haircut, Nabbach reflected diplomatically, "The funny thing is, it's not a bad haircut if he styled it correctly."