PICTURES: Saudi border guards thwart attempt to smuggle half a ton of cannabis
Saudi border guards on the Jazan and Najran regions thwarted an attempt to smuggle 416 kilograms of cannabis on Sunday.
The border guards' spokesperson, Colonel Saher al-Harbi, said that in line with the border guards' efforts to crack down on drug smuggling across borders in the kingdom, several attempts to smuggle large quantities of cannabis were thwarted on Sunday.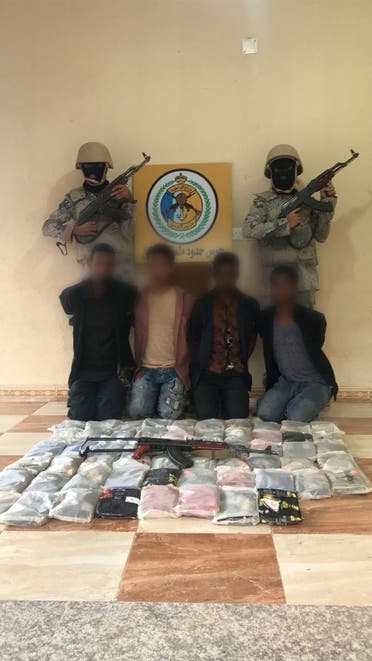 Harbi added that the smuggling attempt involved 34 persons who were all arrested. 32 of the smugglers were from Ethiopia while one was a Yemeni national and the other a Saudi national.
All 34 smugglers, as well as the drugs, were transferred to the concerned entities to further investigate the incident.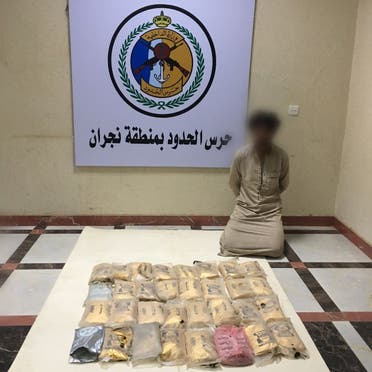 Harbi said that the border guards will not lax in carrying out their duties to confront anyone who tries to endanger the security of the kingdom or transfer such substances through its borders illegally. He added that the law will be enforced accordingly in such cases.